Robotic Floor Cleaning for Retail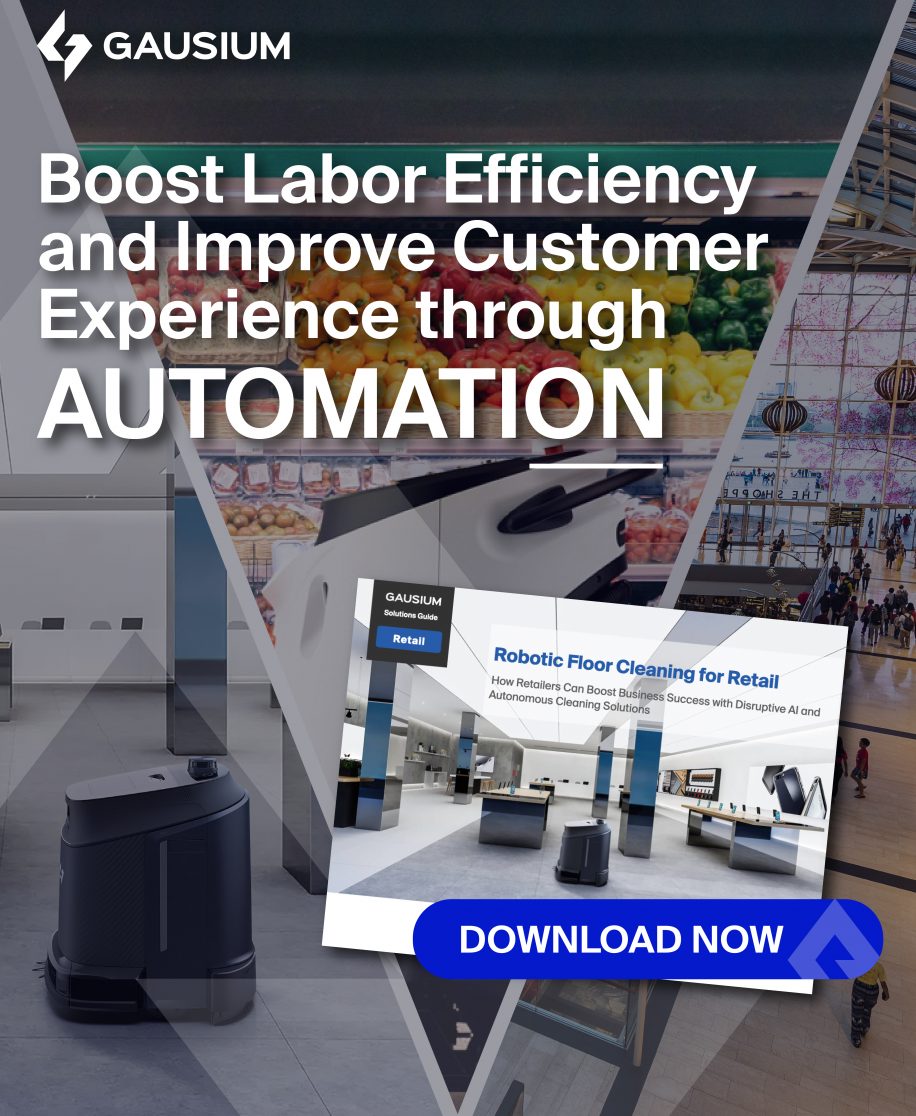 eBook: Robotic Floor Cleaning for Retail
Download our eBook:
Learn How to Future-proof Your Retail Business with Disruptive AI and Autonomous Floor Cleaning Solutions
The retail industry has long been facing serious challenges of rising labor costs, declining profitability and evolving consumer preferences. To secure the future, traditional retailers now have no choice but to embrace a comprehensive transformation. But how?
Our eBook "Robotic Floor Cleaning for Retail" will give you an overview of how robotic floor cleaners can serve as a cost-effective solution to streamline the repetitive and time-consuming manual cleaning while enhancing the satisfaction of customers and employees.
Download the eBook to learn:
Values and benefits robotic floor cleaners can deliver
What today's leading robotic floor cleaning technologies can achieve
Key metrics for finding a reliable autonomous cleaning solutions provider
How to prepare your workforce and facility for cleaning automation
Robotic Floor Cleaning for Retail
Download our eBook for free