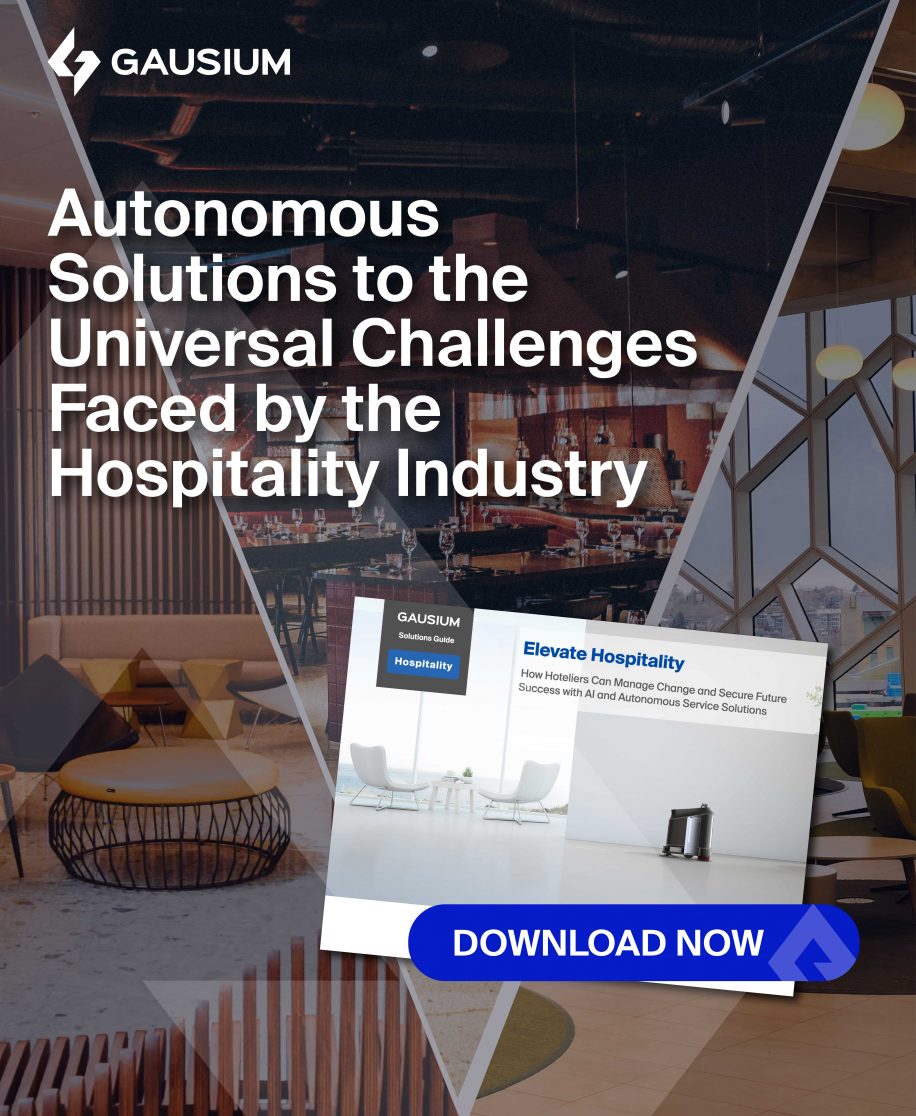 eBook: Elevate Hospitality
Download our eBook:
Learn How to Manage Change and Future-proof Your Hotel Business with Disruptive AI and Autonomous Service Solutions
The hospitality industry has been facing universal challenges ranging from staffing shortage and rising labor costs to enhancing brand reputation in the digital world. Maintaining high occupancy levels also gets tougher as travelers now expect different things from hotel brands and have more lodging alternatives, including accommodation sharing and third-party booking sites.
In this eBook, you'll learn how today's cutting-edge AI and autonomous service solutions can help hoteliers navigate their way through challenges by upgrading work efficiency, improving guest experience, differentiating services while, at the same time, keeping the staff motivated.
Elevate Hospitality
Download our eBook for free